About
What can we say about us? At SmartKISS, we show our expertise in all we do and, above all, the joy of how we do it. We demonstrated that it is possible to break with the normal and indubitably correctly…
"Black canvas, inspiration, tools and technique."

History
Who we are
At SmartKISS, we show our expertise in all we do and, above all, the joy of how we do it.
We demonstrated that it is possible to break with the normal and indubitably correctly reply to our client's requests. Above all, we wish to make their trademark shine in the digital universe.
Moved by creativity, at this company, all of us have the versatility to adapt to a market that demands both online and offline, and too often, the unreal.
We are good in almost everything and great in a specific art: to want to do always better. For us, being the best is being different: we escape to the norm, let go of prejudices and seek beyond.
At SmartKISS, we love what we do. We study to do it and implement it to give more and better to each Client. We encourage and believe that we can invent tomorrow.
To succeed, it is necessary to truly, love what you do. Otherwise, taking into account only the rational side, you give up. And that is what happens with most people.
Steve Jobs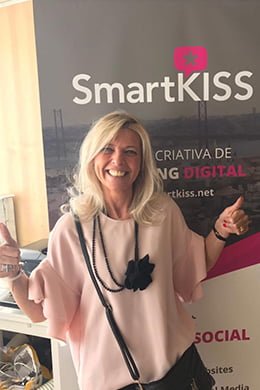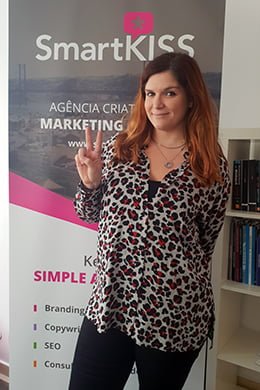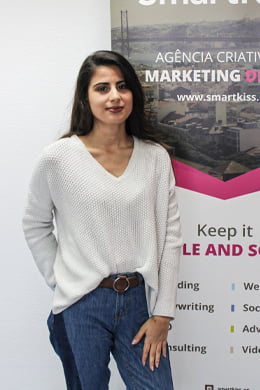 Is the Internet part of your life?
Then send us your spontaneous application and show what you're worth.
Team
We think thoroughly about what to do and never do without thinking.
SmartKISS has its eyes set on innovation, doing more and beyond, and no farther.
Feel comfortable is not for us. But instead, we favor being always debating ideas, creating concepts, and changing the world with our creativity.
We work hard and take risks, always enquiring and thinking outside the box. Playing around on the internet is part of your life?
We are here to make a difference in the universe. If not, why be here?"
Steve Jobs