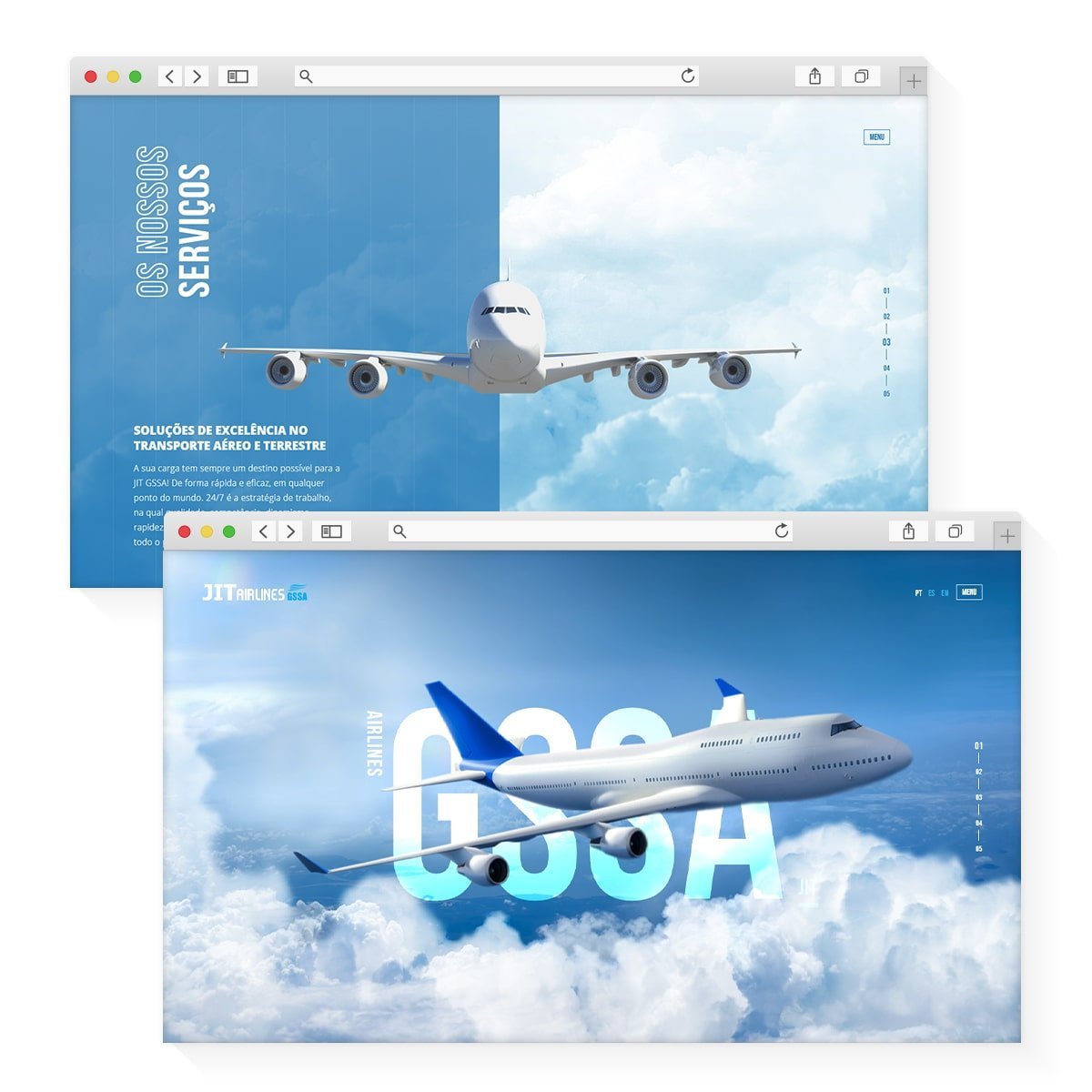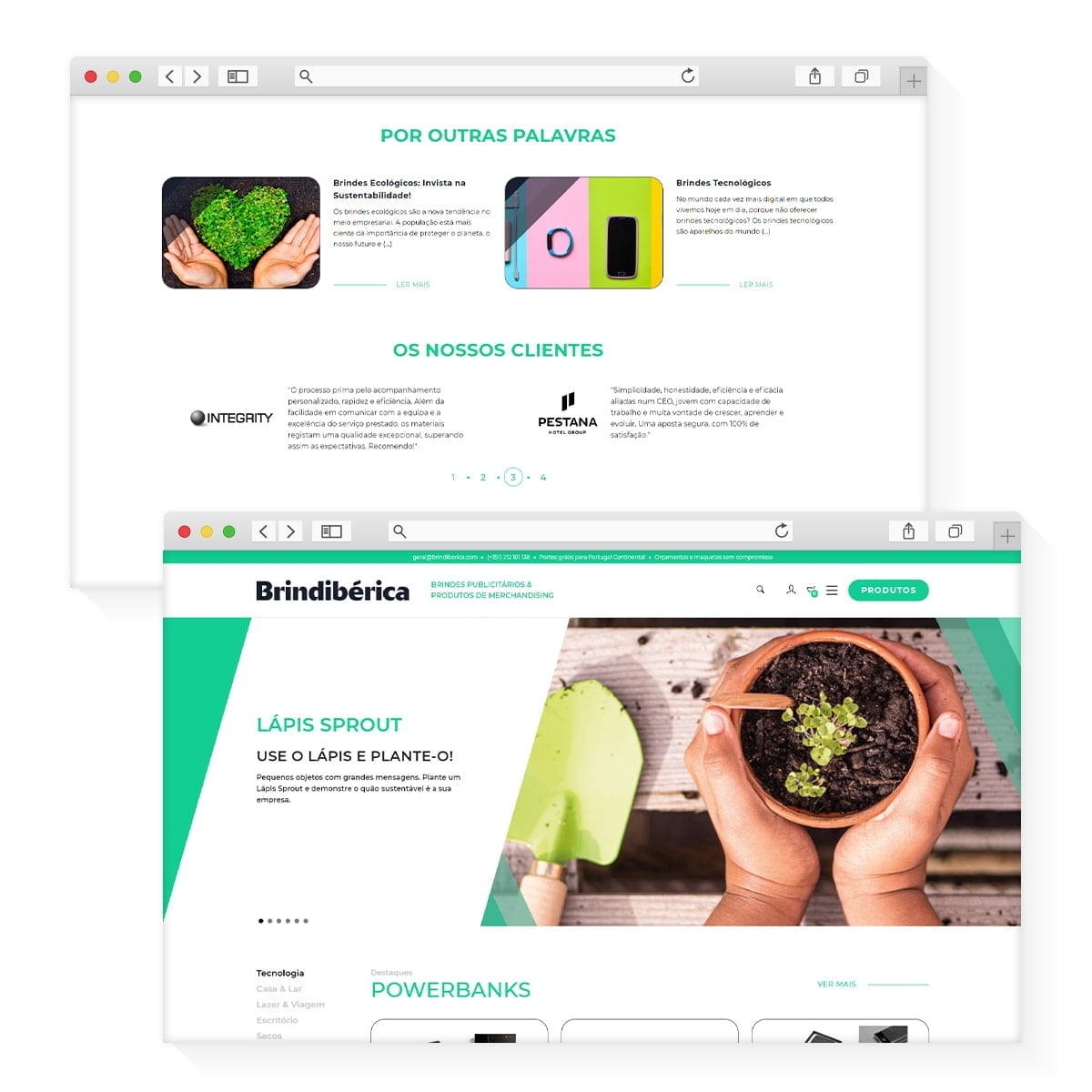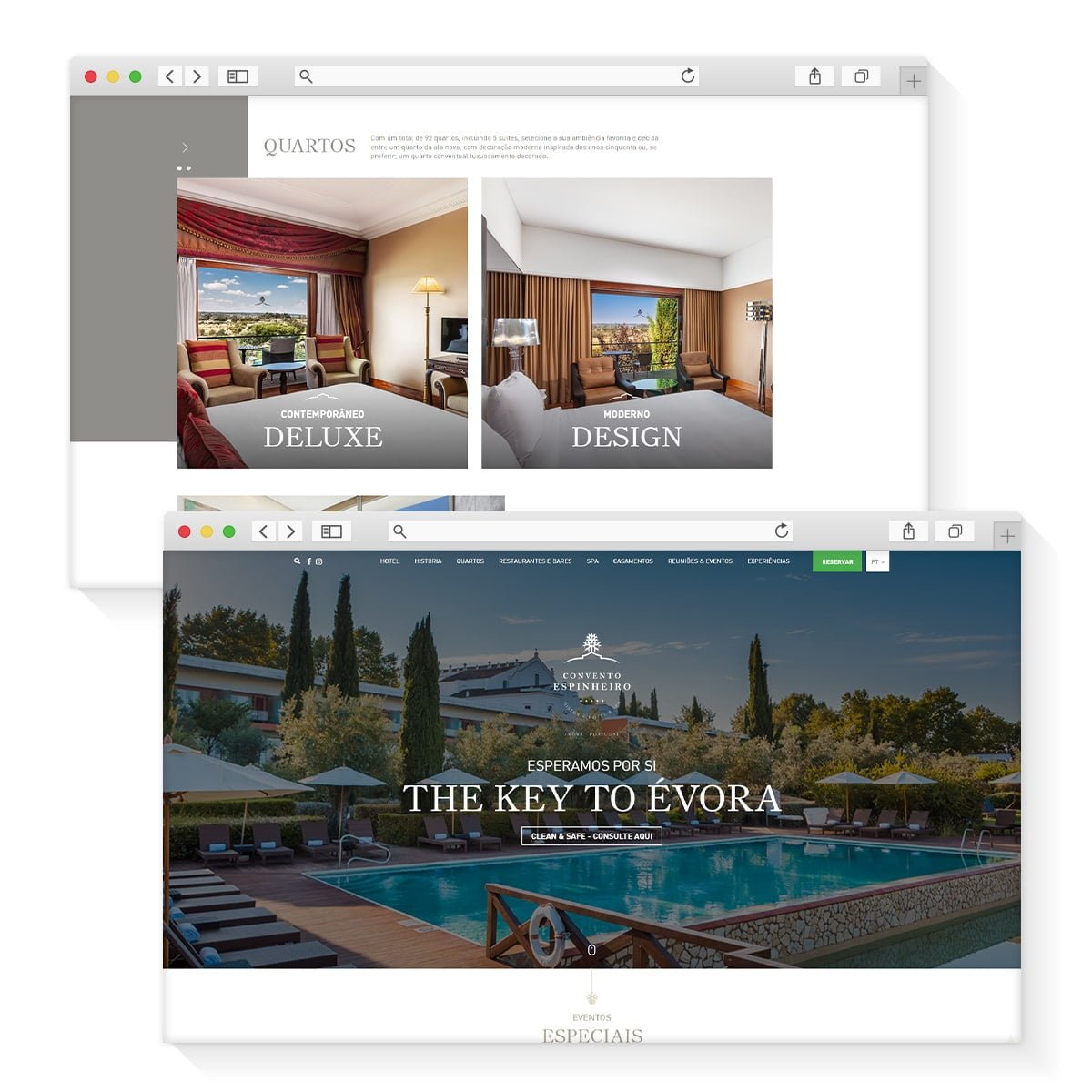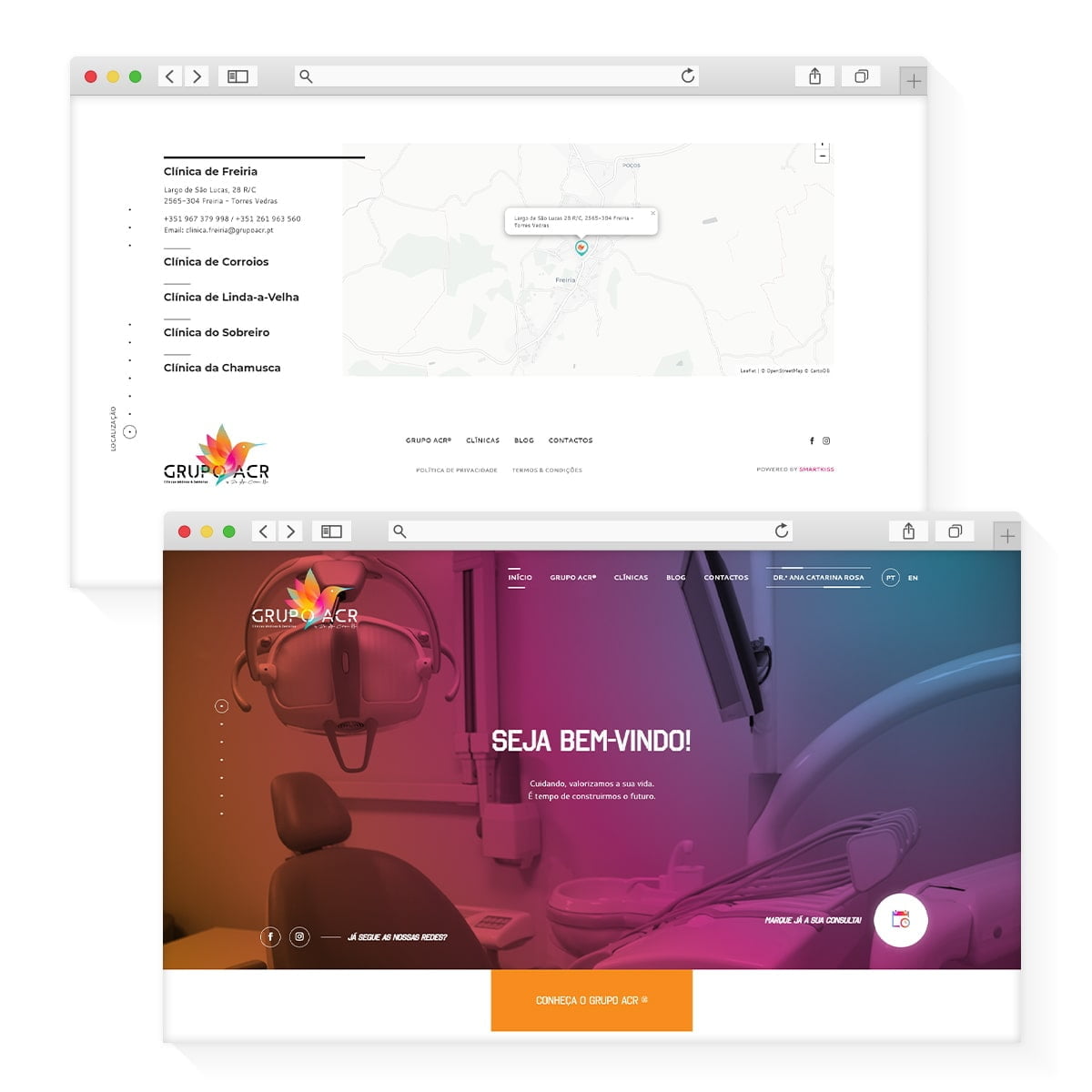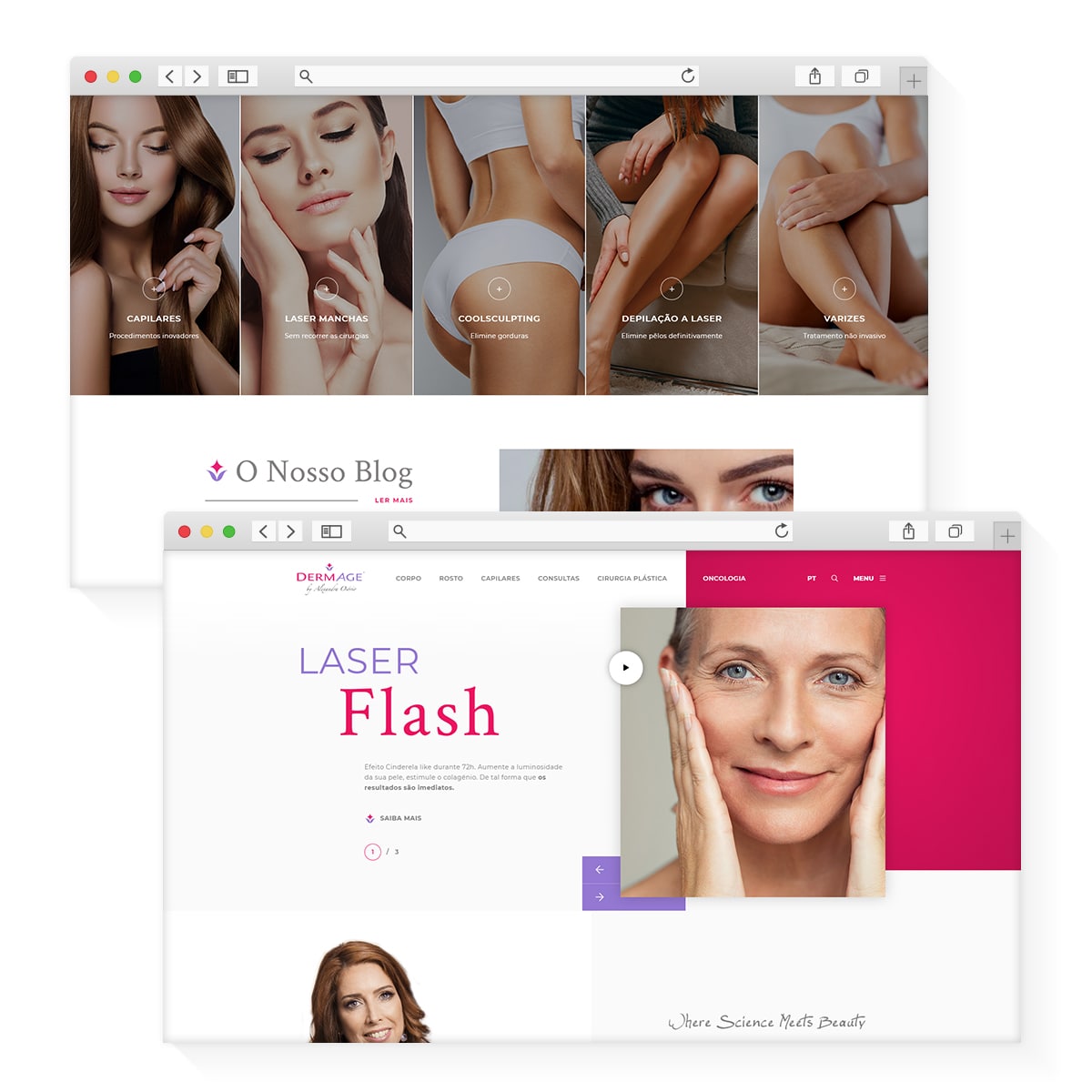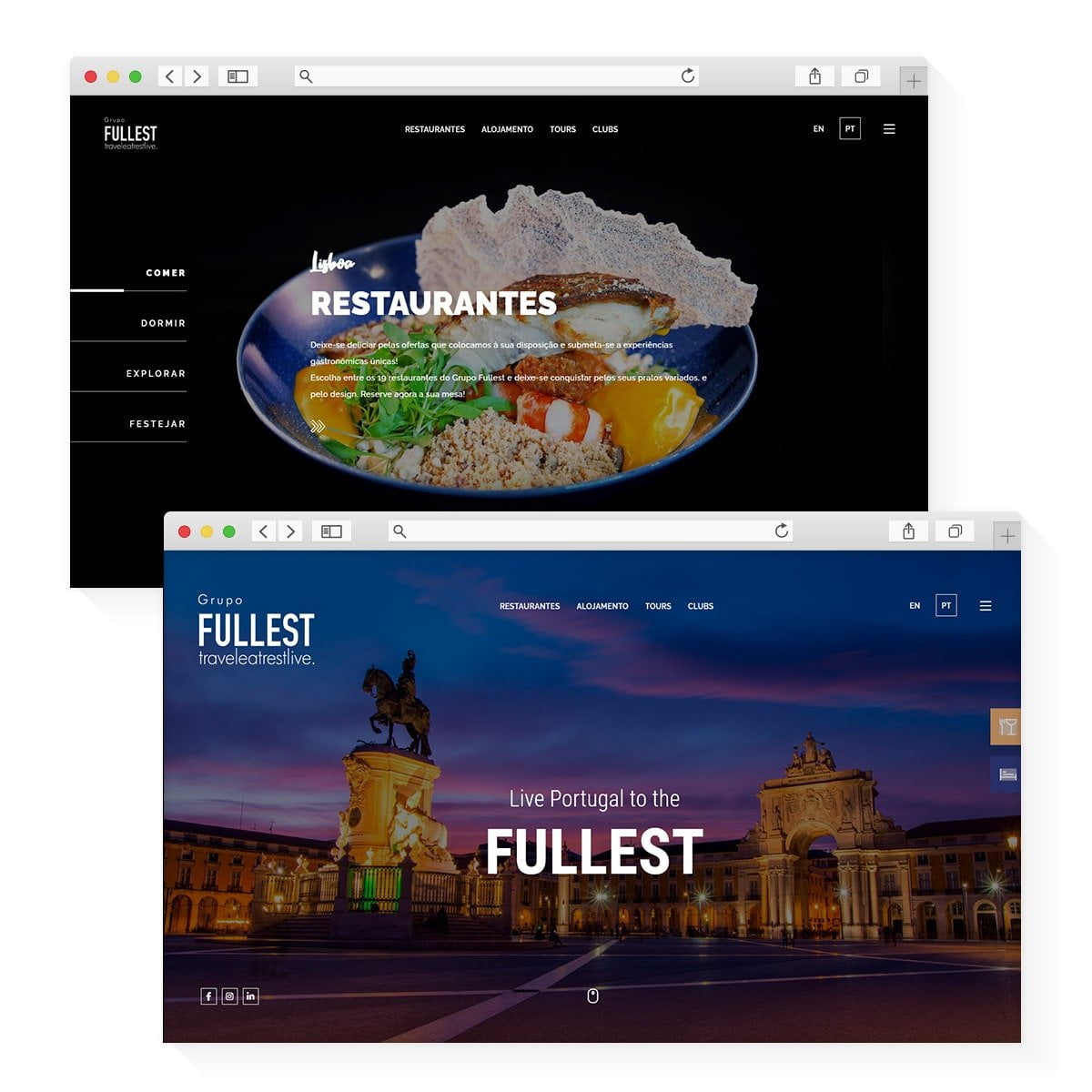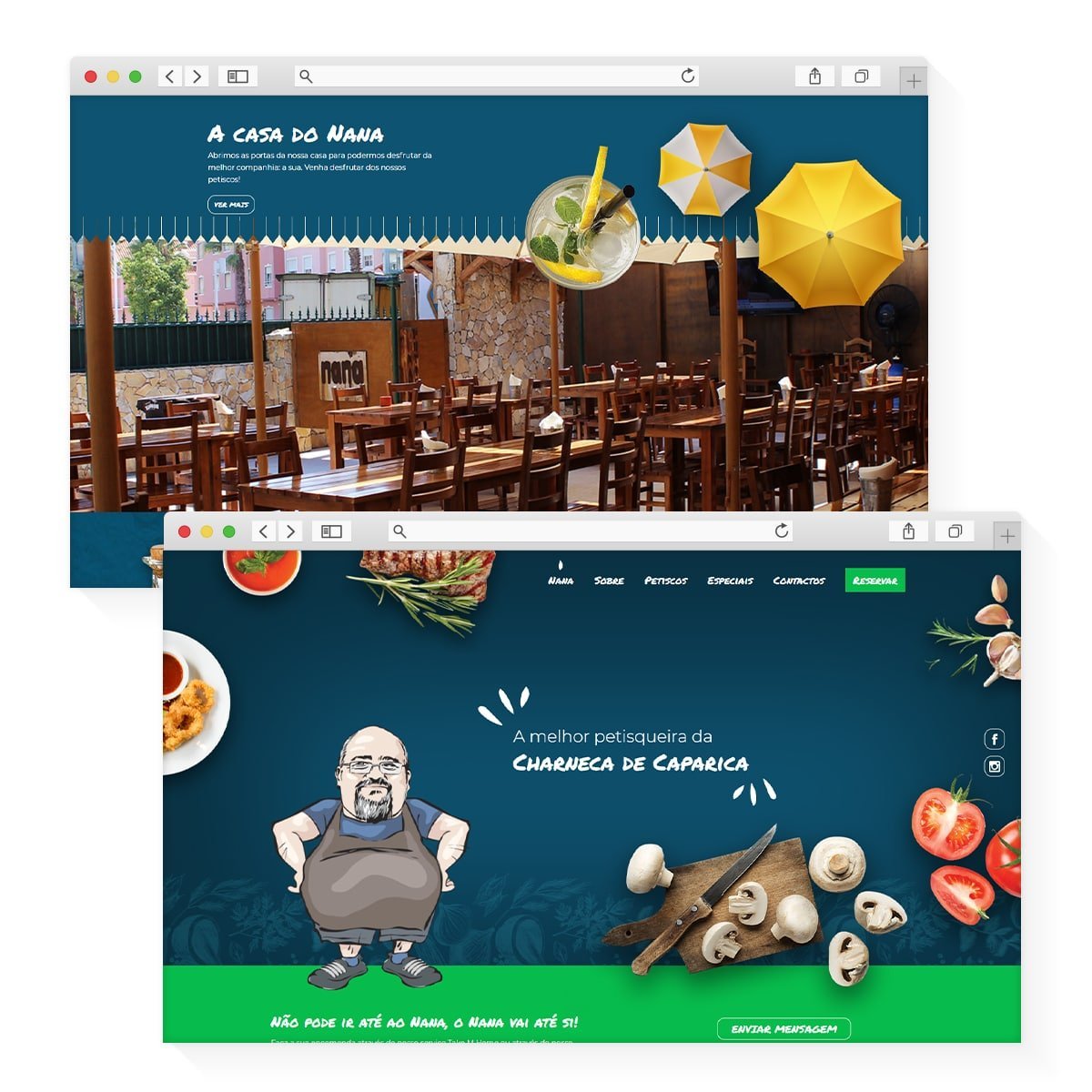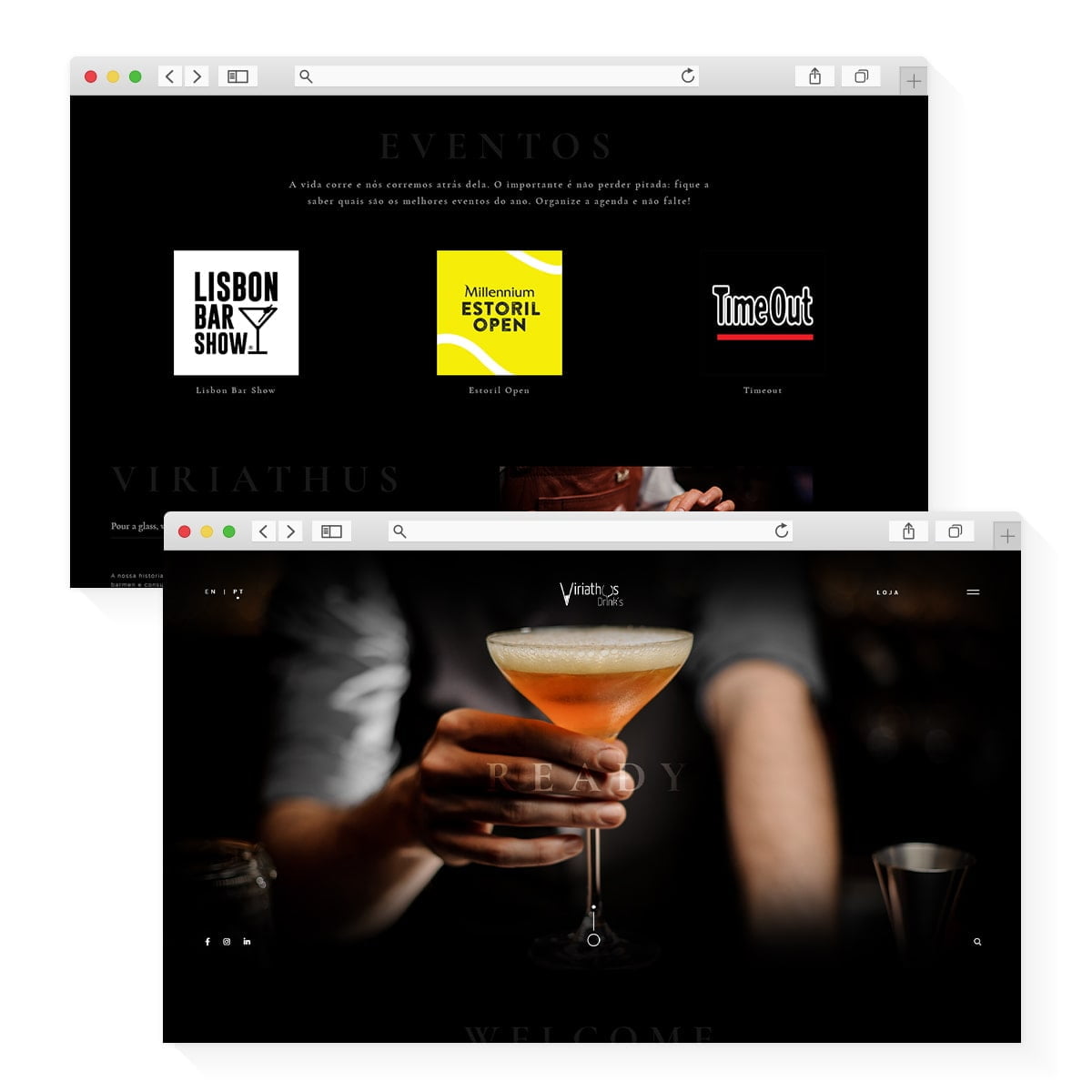 Websites
Websites continue to be any brand's digital business card in the online universe. To create a site is essential for a company to win visibility and, therefore, gain more clients. A site is a "window display" of the business, where all useful information shall be inserted in.
Creating websites, regardless of the business area, demands defining aims, products, and services to communicate, as well as attractive animations to capture users' attention.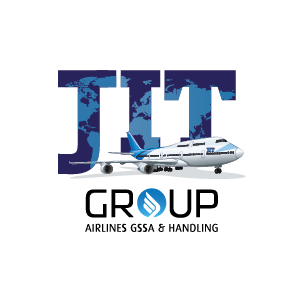 JIT Group
JIT Group is a business that acts professionally in customer satisfaction. With the high standards in their services, they always seek the most appropriate and effective resolution. Get to know your site!
Brindibérica
Brindibérica mirrors 30 years of experience in the promotional gifts market … And SmartKISS helps you with this experience in digital!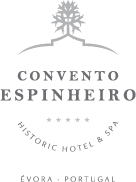 Convento do Espinheiro
Our Mission is to make the Convento do Espinheiro Historic Hotel & Spa a reference in luxury hospitality, nationally, internationally and digitally!

AIRJETSUL
Discover with AIRJETSUL what it's like to fly in luxury and with all amenities. Take control of your own journey. In digital, we take you wherever and whenever you want!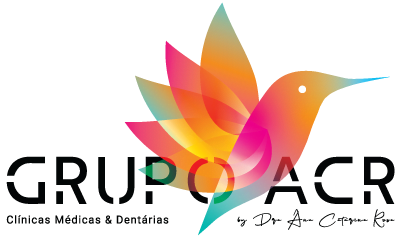 Grupo ACR
The ACR Group consists of 5 Medical and Dental Clinics. It covers areas such as Dentistry, General and Family Medicine, Psychiatry, Urology and much more.
With over 20 years of experience in the market, this group, led by Dr. Ana Catarina Rosa, has as its main objective to help people have a better life with quality and results. The Customer is its main priority.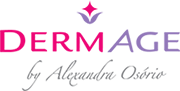 Clínica DermAge
DermAge is a Medical-surgical Clinic specializing in different types of treatments in the field of Dermatology and advanced aesthetics. With exclusive treatments, it makes a difference in the face, body and health of its patients.
Fullest
Fullest was born in 2016, aiming to offer its customers memorable moments in the areas of restaurants, events, tourism and accommodation.

Nana Petiscos
Nana Petiscos has been on the market for over 15 years, being one of the best snacks houses in Portugal. Known for its friendliness and snacks, this brand has become one of the most frequented restaurants in Charneca da Caparica.
Viriathus Drinks
Since 2011, Viriathus Drinks is dedicated to importing and distributing high quality mixers and distilled products for the national market. A brand of reference in drinks and events held, which is no longer indifferent to the market.