View more case studies
Case Study: Clínica DermAge Branding
To season all Clinic's innovations, from new treatments to new specialities, TV ads and launching events that show trust and credibility.
Clínica DermAge is a dermatologic clinic founded by Medical Doctor Alexandra Osório that stands out by its innovation and for being always one step ahead in science and aesthetics.
The relation between Clínica DermAge and SmartKISS counts many years, and as in any type of relationship, it never falls in repetition. The challenge of following up the development of this clinic has been consistent and successful in what results are concerned.
The famous Clínica DermAge by Alexandra Osório had all its offline material renewed by our designers, having created packaging, stationary, indoor signs, outdoor signs, publicity, uniforms, exhibition material and physical supports.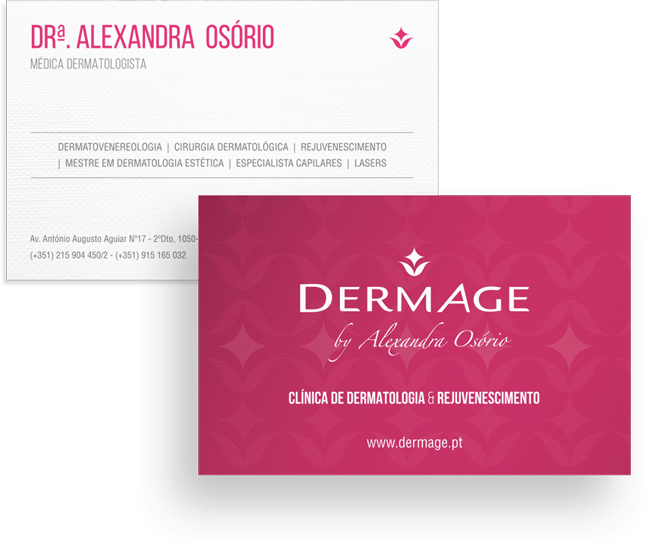 I finally found a company that understands me and is dedicated to my business.
– Alexandra Osório, CEO