Back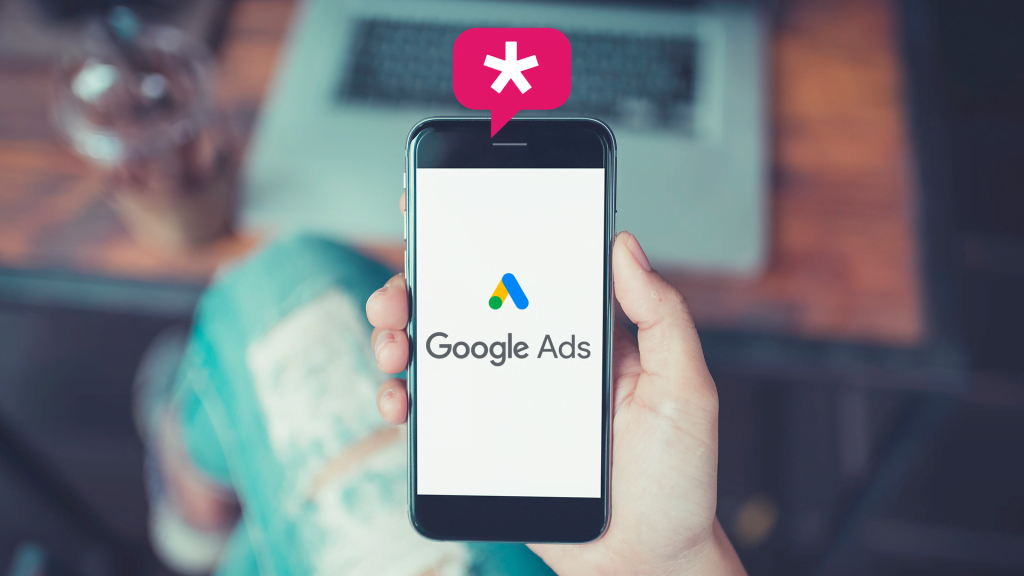 Google Ads allow businesses to reach anyone who uses Google to search for information, products, and services online. When used correctly, Google Ads has the potential to send you many people who want exactly what you have to offer.
What are Google Ads anyway?
Almost every time you see an ad for a company's landing page that has appeared first (or second, or third) in a Google search result, it's not just the result of good SEO; the company probably has a Google Ads campaign running.
Google Ads (formerly known as Google AdWords) pays to have a Google ad for your business displayed to customers searching for relevant terms in Google Search and Google Maps. Google Ads is a key digital marketing tool for any business looking to get significant ad copy in front of their target audience.
With this tool, you only pay for real, measurable results, such as website clicks and business calls. This structure is known as a pay-per-click (PPC) campaign. You can set a monthly Google Ads campaign spending limit that Google will automatically track, and you can choose to make your audience global or local.
And why should you use Google Ads you ask?
Here are some of the benefits of using Google Ads in your digital marketing strategy.
1. Increase leads and customers.
Google Ads are one of the best tools for lead generation. If your campaigns are set up correctly, you have the potential to send leads straight to your website.
This tool allows you to focus on the people who are looking for what your business offers. This means that you can continually refine your searches so that only people who want to buy your products or services are sent to your websites through this platform.
2. It's a flexible marketing platform.
Anyone who extensively uses Google Ads will tell you that it is an extremely flexible marketing platform. It is suitable for all types and sizes of organisations. You can turn internet traffic on and off using this system. It is also compatible with a wide range of other marketing platforms and software systems.
You can easily customise campaigns to focus on specific types of online users. For example, you can narrow down your target audience by location, the type of device they are using, and the Google-owned website they are accessing (e.g., Google search, Google Maps, YouTube).
You can also set your budget for specific areas of a campaign. For example, you can set daily budgets and limits on the amount you are willing to spend on clicks for specific keywords.
3. You get a high return on investment.
Unlike other marketing strategies, Google Ads makes you pay only for the ads that people click on. For instance, once you optimise your ad campaigns, you can get a high return on investment, which may not be possible with other marketing strategies. Google Ads is perfect because it is very transparent, and the information you need is readily available.
4. Results are quick and transparent.
Google Ads is known for providing quick and simple results and reports from your campaigns.
It is easy to analyse your campaigns' progress because the dashboard gives you all the information related to each campaign, for example, the ads clicked, the keywords that website visitors have entered, and the cost of the clicks.
These features make Google Ads an extremely transparent and useful system.
5. You're able to find out more about your market.
You must get into the minds of your ideal customers. Above all, understanding your audience makes it much easier to deal with customers and find out what they want.
However, this is extremely difficult to do with traditional methods, such as questionnaires and interviews, which produce limited results.
Google Ads, on the other hand, produce information about customer habits and demands that business owners of previous generations could only have dreamed of. Some of the valuable data that Google Ads lets you know about your customers includes the keywords they use to find your website, their location, the devices they use, and the times and days they search.
You can use this information to improve your products and services and refine your marketing efforts so you don't waste money advertising to people who aren't interested in what you have to offer.
In conclusion
We know that you want to focus on what's most important: running your business. That's why Smartkiss helps you find ways to improve your ads and get better results. Therefore, we provide regular reports, statistics, and suggestions so you can track your progress and your ads are even more successful.
We're the ideal partner to get you started on your digital strategy. Keep up to date with all the news, via our Facebook page, Instagram and be sure to follow our blog for more news.